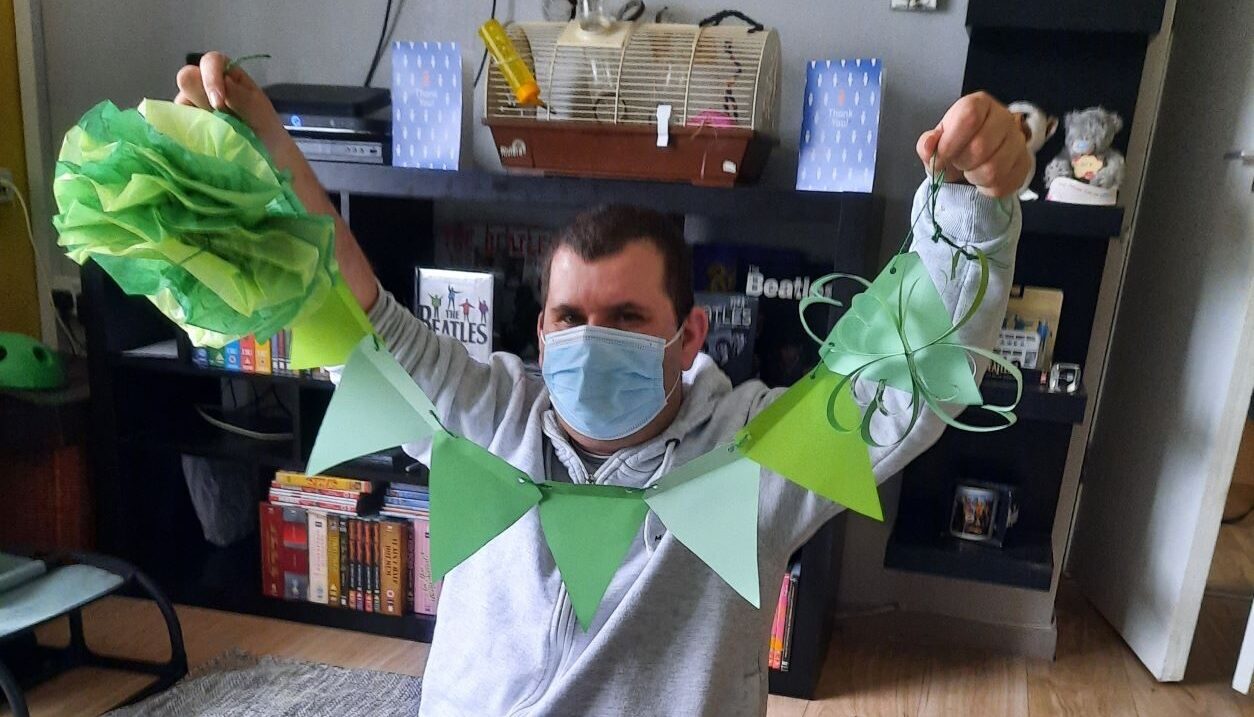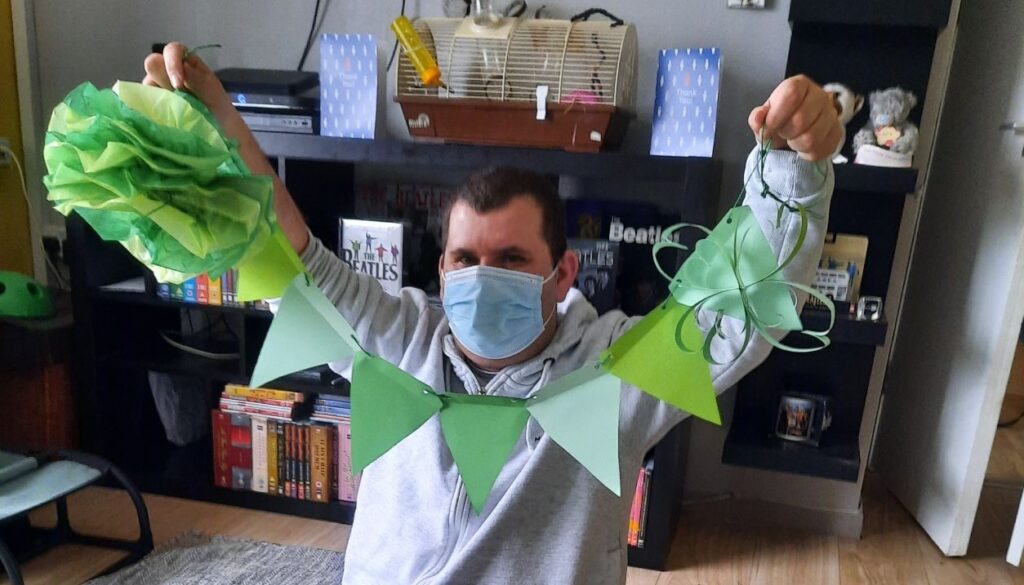 Volunteers always make valuable, and often passionate contribution that makes differences in our communities. Volunteers Week recognises all the wonderful work they generously give and the difference it makes to them. Active Prospects would like to celebrate a volunteer, Matt Leadbeater and here's why:
Matt is a young man with learning disabilities who we provide care for. He who has never let his learning disability stand in his way. Matt is passionate about fundraising and pre-Covid raised around £11,000 for Children in Need. Over the last year he has started volunteering for Active Prospects. This was as a result of one of his support workers sharing his passion for fundraising with the Director of Business Development. It was clear Matt would be a strong fit to join the team as a volunteer, to provide ideas and opportunities for fundraising efforts within the organisation. He had already shown great initiative, knowledge and skills for fundraising efforts.
Why does Matt volunteer?
Volunteering for the charity, provides support for Matt, which is something that he is very passionate about. He volunteers his own time to support Active Prospects alongside holding a part-time paid job and living as independent a life as he is able to, despite his disability. When speaking to Matt, his passion is clear. We asked him what volunteering for Active Prospects means to him.  Matt told us, "Volunteering at Active Prospects means the world me, as I like to give something back. They have supported me for 13 years and it is great to come and help out and give ideas how we can fundraise! There are loads of ideas that I would love to give to help raise money for Active Prospects."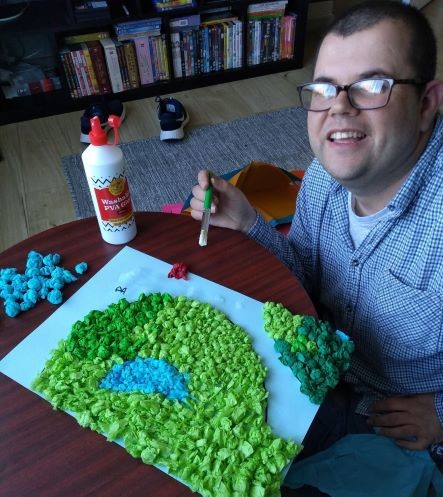 Matt also volunteers for the Pro-Active Community, which was established by Active Prospects in 2015 as a group led by people with learning disabilities. It's now an independent charity, promoting active citizenship and better services for people with learning disabilities, and Matt is one of its most active members. He always gives valuable input in the discussions, and always has lots of ideas to share. Matt is an editor of the Pro-Active Community Facebook page. The page is used to share updates, meeting details, and generally managing and growing the presence of the page. Throughout lockdown he has been posting 'quotes of the day' and receiving very positive feedback from the group on this. He found that it makes people smile and they really look forward to seeing it.
He also took part in the first ever Pro-Active Community podcast, whereby the members were interviewing a representative of Surrey Wildlife Trust. This has been followed by recent question and answer sessions with candidates standing for the local elections. Matt engaged with them leading on questions and furthering the discussions.
He joins in all the activities that he can from Active living, the activity programme run by Active Prospects – recently through lockdown this has been virtually. Not only does he take part but he provides fresh ideas and has organised and run sessions. Recent events Matt has facilitated include a Christmas Zoom Quiz for our Board of Trustees, a 'Mad Hatters Tea Party and quiz' on a bank holiday, and currently in the pipeline, 'The Great Active Bake Off'.  All the events are inclusive, for people we support, staff and our services to engage in.
Making a difference
Through being involved with the Pro-Active Community, Matt has developed new friendships, which in turn have led to new opportunities. One of which is being a host on 'Moths Mashup' podcast, a combination of a talk and music show. When Matt initially started taking part in the podcast, he was not confident in public speaking or recording himself to air on the web, in a public domain. However, by taking part in this, he has developed his independence. He now regularly hosting the show on his own and interviewing key individuals from a range of sectors. There is also a clear increase in self-belief, something that has been demonstrated throughout Active Prospects and the Pro-Active Community. He is passionate and pro-active in all he does and is never afraid of a challenge!
For Matt volunteering, "gives me confidence and makes me feel good about myself… fundraising is what I love doing!