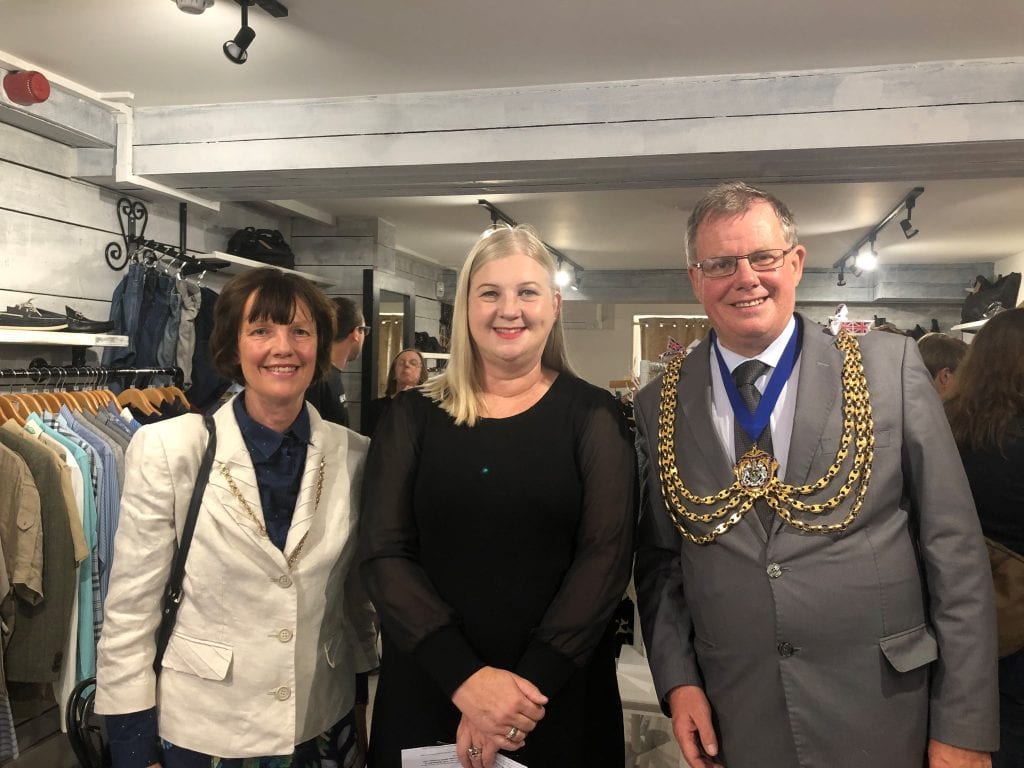 Reigate-based charity and care organisation, Active Prospects, was delighted to welcome the Mayor of Reigate and Banstead to celebrate the opening of its new community enterprise Re.Work.It Boutique.
On 12th September, Active Prospects held an exclusive evening to celebrate the launch of Re.Work.It Boutique. With the attendance and support of the Mayor of Reigate and Banstead and the Mayoress, the event introduced Active Prospects' work with local disabled people and allowed guests to purchase pre-loved fashion items.
The boutique will bring a new offer to Reigate by recycling high-end fashion to enable local people with learning disabilities the opportunity to gain work and life skills.
Active Prospects' CEO, Maria Mills said "This is an exciting time as we grow as an organisation and provide even more opportunities for people we support to gain life or work skills. Only 9% of disabled people in Surrey * currently hold a position in full time employment, which isn't good enough. To work and to have a position within a team, for many of us, adds to our identity and shapes who we are. It is important that we provide opportunities for people with disabilities to work as well, which is where Re.Work.It fits to support and enable."
The Mayor of Reigate and Banstead said "It is a great addition to what is a vibrant town centre and it is important we continue to open shops like this to remain a great high street. I congratulate Active Prospects on what is a wonderful, community clothes shop – I will definitely be returning."
The boutique is an exciting new concept which recognises the need to reuse or recycle fashion, encouraging local people to purchase pre-loved items at a fraction of the price. The boutique stocks high-end high street to designer items for men, women and children.
Re.Work.It is part of three local enterprise projects, which are funded through The National Lottery. Along with the boutique, the projects include a pop-up café and gardening project, which will require varied skills. The initiatives aim to encourage the development of people supported, with learning disabilities and autism, to gain paid employment.
The boutique located on 61 Reigate High Street will officially open its doors to the local community on Friday 20th September 2019.
We are looking for local people to support our boutique by donating pre-loved, high-end fashion items – from designer to midrange. We are offering three options: 50:50 share on the agreed sale price on sale, vouchers to re-shop or simple donations
For more information and to price your clothes or donations call our Shop Manager, Sarah on 07557 924794, or email sarah.parsons@activeprospects.org.uk