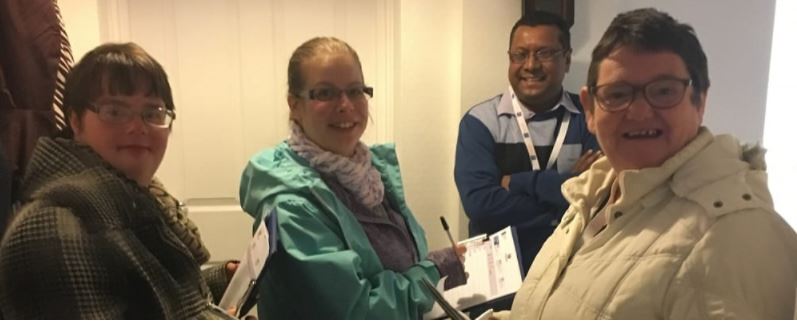 The first Quality Checker audits by a team of people we support took place recently with members of the Pro-active Committee, supported by Head of Care Jade Vallance. They visited four services: Croydon Road; Woodview; Blanford Road; and Cedarwood Lodge.
Pat, co-chair of the Pro-active Committee, was very keen to check that staff had their ID on them and had arrived on time for their shift. She checked to see if staff were friendly and offered her a cup of tea. Elizabeth was keen to check our services were clean and tidy and that bedrooms were personalised and looked nice. Leanne wanted to check that people we support were happy where they were living and had opportunities to see their friends and family. All three reported that they had an excellent day and would be keen to do some more quality checking in the future. They were pleased that staff 'passed' many of the questions asked and the people we support looked happy.
We also want to say a big thank you to residential service, Woodview, who put on a splendid lunch for the quality checkers.