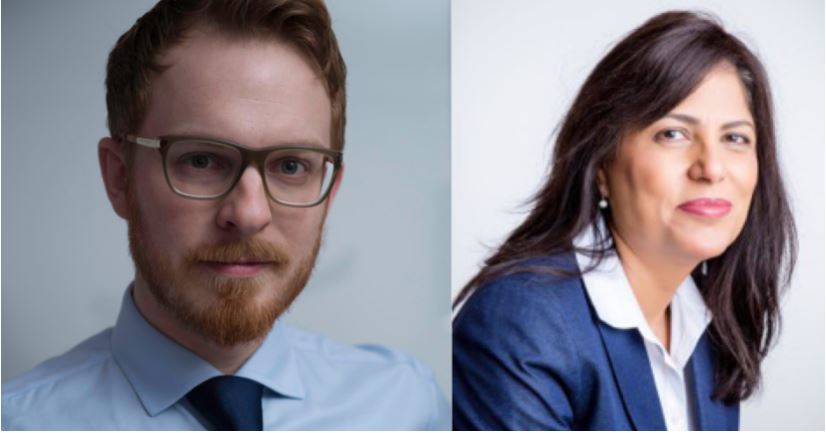 As part of Active Prospect's new strategic plan we have been strengthening our Board to support our ambitious goals. Pictured are Owen Vallis and Jas Chahal who have just joined the Board and who recently spent a day meeting staff and the people we support. They will also attend our Pro-Active Committee – our people we support governance body which is now an organisation in its own right, to be fully briefed on current issues and planned strategies.
Owen Vallis has spent over ten years as a risk management expert in the financial services sector. During that time, Owen has held positions at a number of major financial institutions, including Morgan Stanley and JP Morgan, and is currently UK Head of Fiduciary Risk Management for Credit Suisse. Owen also serves as a Non-executive member of the Audit and Risk Committee for the Children's Commissioner's Office
Jas Chahal is an Executive and General Counsel with over 20 years of international corporate experience gained working in the UK and USA, managing global legal operations for renowned corporations. She served as Senior Vice President and Global General Counsel for IHS Markit Limited, a major global information services company, listed on NASDAQ. Jas spent 9 years with legacy IHS part of the business, supporting growth of the business and led the global legal team, managing end to end legal affairs, advising and counselling the Executive and Business teams on strategic, operational, legal, compliance and corporate governance issues.