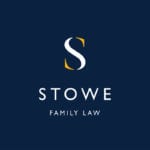 Active Prospects would like to thank local business, Stowe Family Law Reigate, for their kind donation of £200. We will put this towards assistive technology to help the people we support to develop greater independence.
During the pandemic, we have invested in technology such as virtual reality headsets, interactive touchscreen tables, tablets, and sensory equipment.  These have helped people we support to gain new skills, stay connected to their family, friends, and develop greater independence. We are so grateful for donations such as this, which help us to continue to support people with learning disabilities to lead aspiring lives.
The team at Stowe Family Law Reigate said: "Stowe Family Law are very proud to be supporting Active Prospects with a donation towards their wonderful work with people with learning disabilities in the community. We would wholeheartedly encourage other local businesses to get involved and support them where possible."
Stowe Family Law are a team of compassionate family solicitors serving clients in the Reigate and Banstead District.