Joe is a young man with a diagnosis of autism, mild learning disability, ADHD and bipolar affective disorder. Joe began having difficulty with managing his emotions and behaviour in his early teens. His family found it difficult to cope and Joe was frequently aggressive in school and at home.
Joe had a number of placement breakdowns between the ages of 13 and 16. This included residential children's services, 52 week residential school settings, and secure residential services. At 16, Joe was having repeated interactions with the criminal justice system (although no charges were brought); he was self-harming; and he continued to have aggressive outbursts. Following a period of significant mental health decline, Joe was sectioned. He was admitted to hospital, where he remained for eighteen months.
Joe was eventually discharged to a supported living service in Hampshire, but this broke down after six months. He was then placed in an adult residential service in Hampshire, where he received regular psychology and psychiatry input. During this placement there were repeated incidents of property damage, self harm and aggression.
After 12 months he was referred to an Active Prospects service in Redhill. This was a new development of nine individual flats. These were funded with support of an NHSE grant, providing housing for people considered part of the Transforming Care cohort. The location suited H, as he was keen to move back to Surrey to be closer to his family. He wanted to live in supported living to enable him to 'become a man', in his words, and develop independence.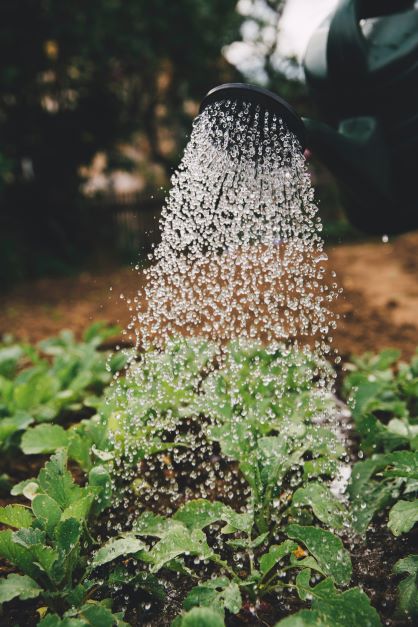 How good emotional support is key
The staff team were trained in Positive Behaviour Support. A bespoke package of training covering mental health, autism and active support was designed around Joe's specific needs. The team had frequent access to the Active Prospects' Senior Clinical Lead. This included weekly meetings with staff, observation and coaching, and direct work with Joe as needed.
Joe moved in in August 2019. In the first six months there were incidents of shouting, banging in communal areas, and some physical aggression. Joe had poor personal hygiene, a poor diet, low compliance with medication and he struggled with managing his money.
Over time Joe has matured and formed good working relationships with staff and other tenants. Joe has a love of gardening and DIY. He was supported to trial some employment schemes, join some local social groups and join the local gym. Two years later, Joe is very settled, and there have been no reported incidents in over a year. Joe has improved his diet and life skills, is generally a positive person and is popular with staff and tenants.
Joe has decided to move to another supported living service within the organisation. This is closer to his family, and has only three flats. He said he felt that he wanted to live with less people in a quieter environment. This is to allow him to focus on finding paid work. The key to Joe's success has been good emotional support; he is lucky to have 1:1 support available 14 hours a day. This means there is always someone for him to talk to, work through anything bothering him, or practise coping skills. The staff team have become expert in picking up when Joe is feeling anxious. They help him to recognise that emotion, identify causes and channel emotions into physical exercise and talking things through. Joe has not had any symptoms of mania, depression or rapidly fluctuating mood in the whole time he has been supported by Active Prospects.