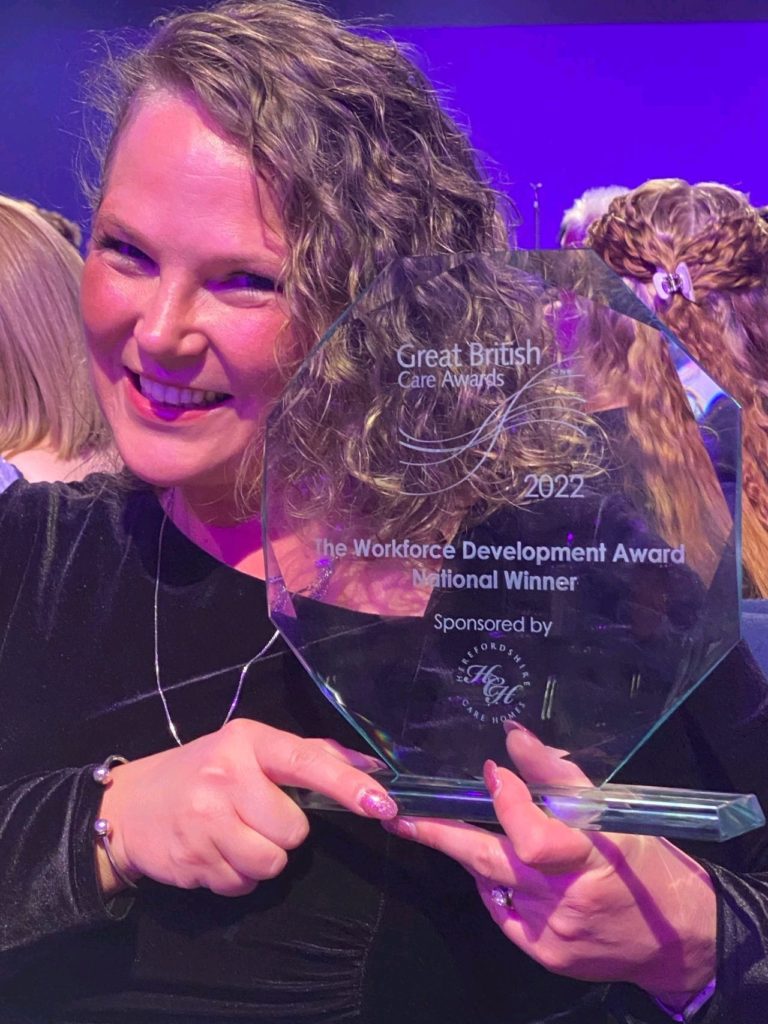 Active Prospects has won a national award at the Great British Care Awards, presented by TV star Kate Garraway at the ICC in Birmingham.
Vicky Marshall, Training Manager at Active Prospects, beat off competition from across the country to win the Workforce Development Award. The judging panel of sector experts highlighted that Vicky stood out for her enthusiastic passion and innovative approach to training. She was inspirational with an infectious personality. Vicky ensures staff are highly skilled, motivated and most importantly they feel valued.
Vicky said: "I'm flattered to win, as I wasn't expecting it! The award reflects the focus Active Prospects places on developing staff. I used to be a support worker myself. I love using that experience to help teams provide the best possible care for the people they support. Thanks go to Dani and Helen for their amazing support over the last year."
Maria Mills, CEO of Active Prospects, said: "This is an incredible achievement. We are so proud of Vicky and the team for making our learning and development offer such a strength of Active Prospects. Vicky really showcased her passion for enabling staff and teams to develop, and offering bespoke support to meet the needs of individual people we support."
Active Prospects was also a finalist in the Care Employer of the Year category, having won the South East Employer award in December.