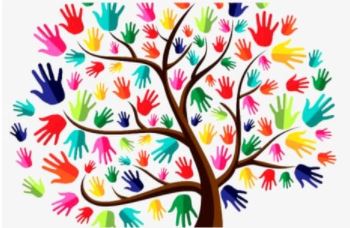 At Active Prospects we want to create an inclusive environment that is supportive to everyone and delivers an outstanding care culture. Central to this aim is our new Equity, Diversity and Inclusion (EDI) strategy, which we recently launched.
Colleagues from across the organisation joined on zoom to hear from our CEO, Maria Mills and Kaushika Patel, Director of People and Recruitment with guest speaker Mike Clarke, Head of EDI at Independent Age.
The strategy includes a cultural calendar, which shows key dates to celebrate throughout the year as well as the statement and policy. This is enhanced with mandatory training for all staff.
Guest speaker Mike Clarke, an experienced equity, diversity & inclusion (EDI) leader with over 20 years' experience across the private, public and voluntary sectors, shared his thoughts about how a focus on EDI can make the biggest impact for our staff and the people we support. He acknowledged what we were doing already and appreciated our focus.
Mike stated that Active Prospects is making real change. It has power to achieve its mission and is strongly committed to priorities to achieve the objectives. He complimented the strategy that is in place and already happening. This included: to articulate and cascade CEO commitment to galvanise the organisation; that actions go above and beyond; and the strategy is tailored to maximise impact.
The implementation of the strategy and achieving its aims will ensure our people are empowered and feel supported in their roles and development. Their knowledge of equity, diversity and inclusion will result in even more quality care delivered for the people we support.