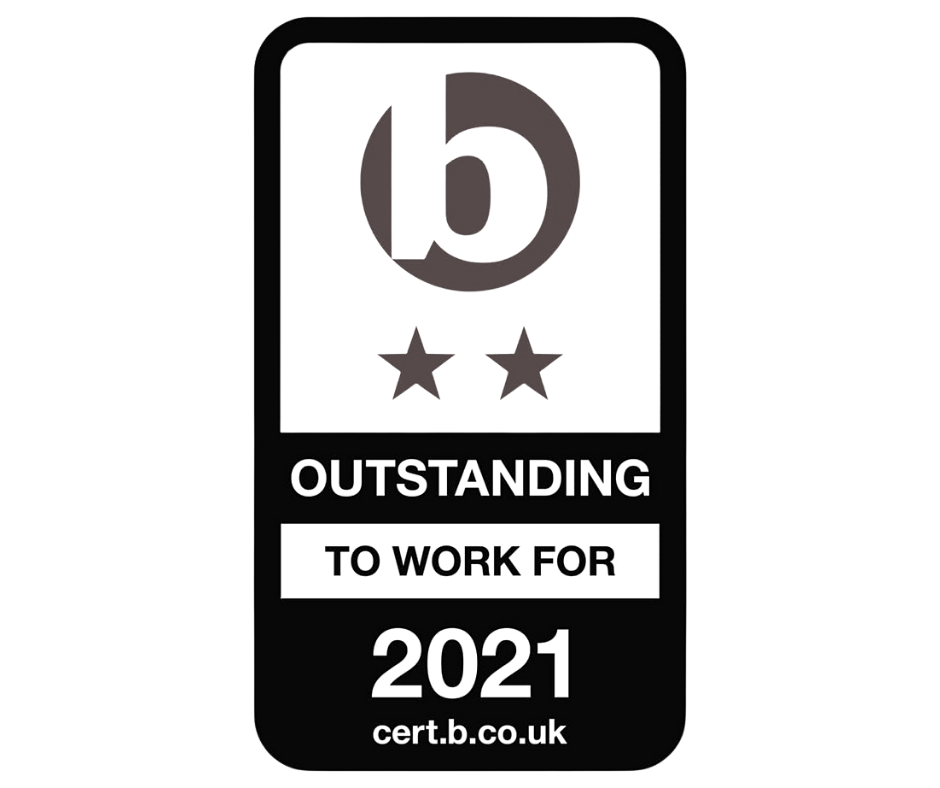 Active Prospects has been recognised as one of the Best 30 UK Charities to Work For, and one of the Top 100 Companies to Work For in the South East, in the 2021 Best Companies listings.
In addition, Active Prospects has been awarded 2 Star accreditation. This recognises 'Outstanding' levels of staff engagement.
The Best Companies list, which is published annually, recognises the UK's most attractive and effective employers to work for. Participating organisations are judged on a variety of factors, including workplace engagement initiatives, staff wellbeing, and company culture and values. The final listings will be announced in May at a special celebration event hosted by BBC Breakfast's Dan Walker.
The listing caps another successful year for Active Prospects. During which, it has cemented its place as one of the leading care providers in the south east. Active Prospects has doubled in size over the last five years. It now supports 200 people with learning disabilities, autism or mental health needs.
Maria Mills, Chief Executive of Active Prospects, said:
"It's a great honour for Active Prospects to be recognised as one of the best charities to work for. It's been a tough year for everyone and particularly in the care sector, and our staff have been amazing. They have worked incredibly hard to keep the people we support safe, happy and healthy during the pandemic, and it's been more important than ever that we recognise our staff's dedication and look after their wellbeing. We look forward to becoming an even better employer over the next twelve months."