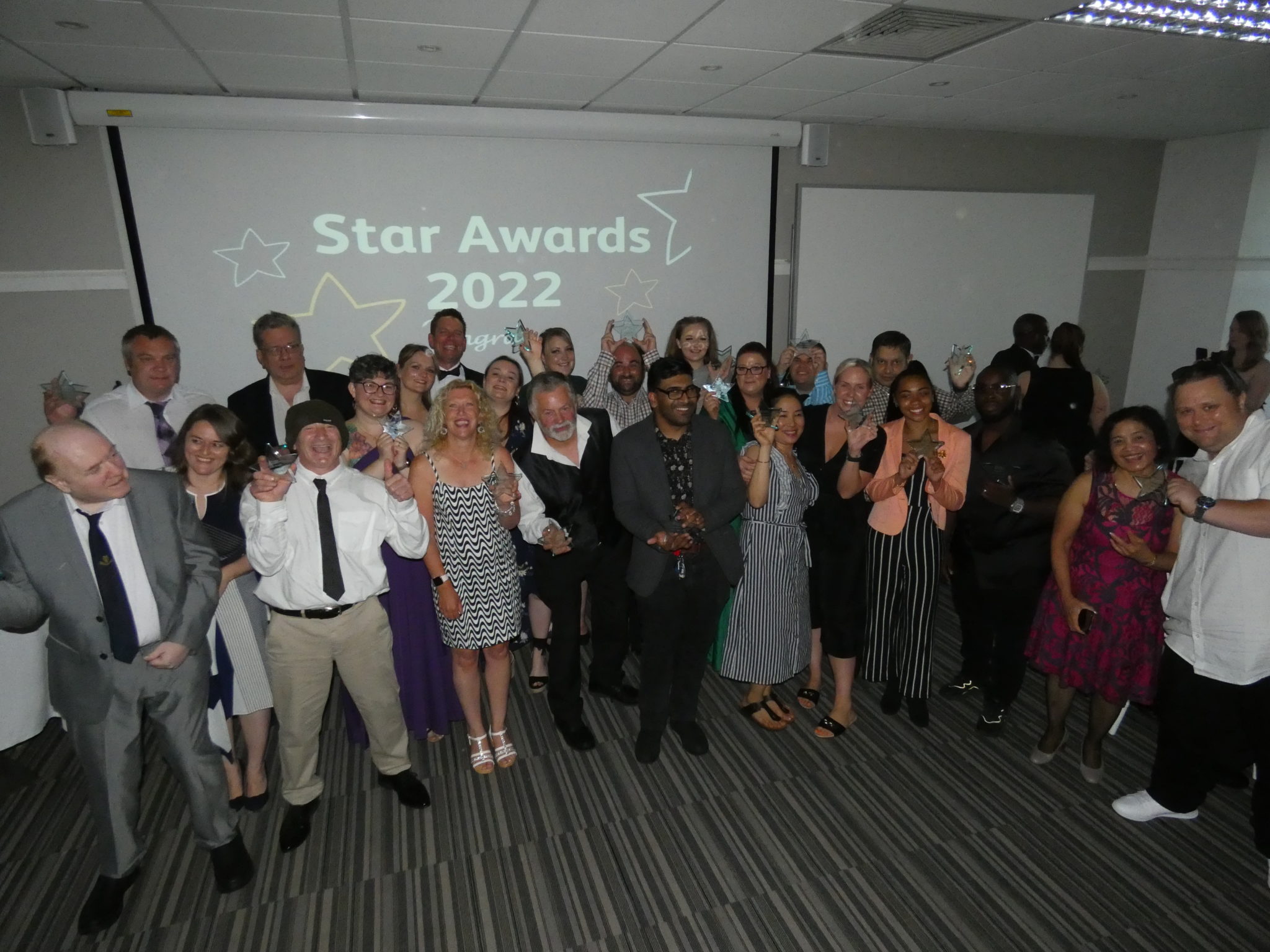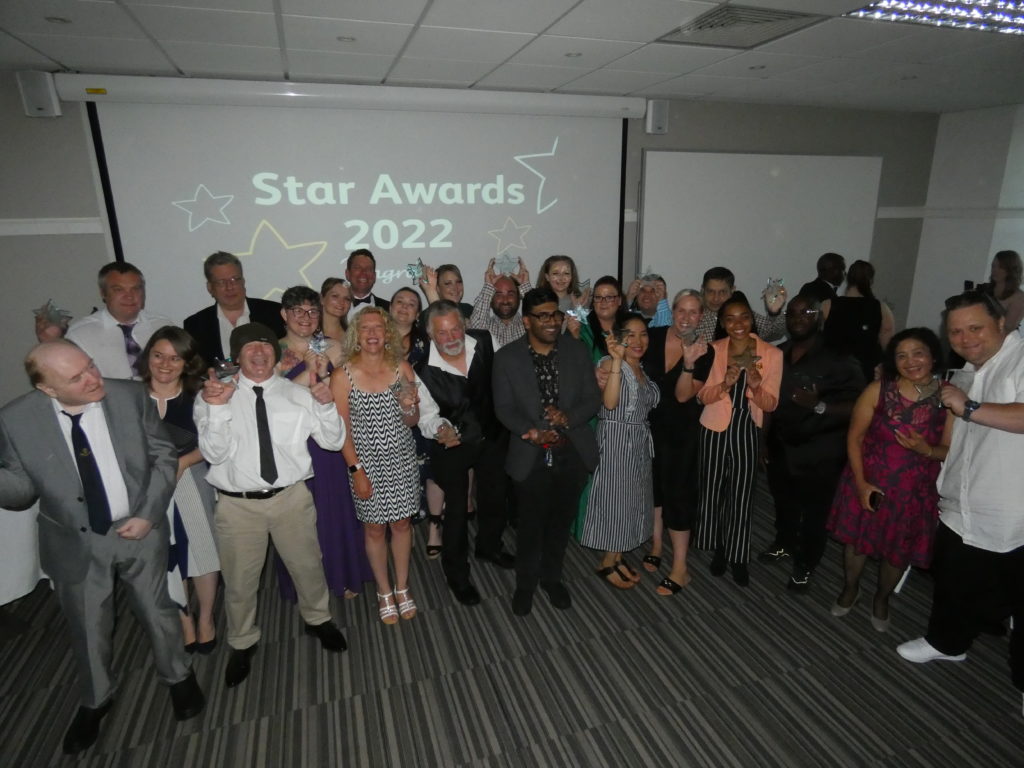 Active Prospects celebrated their annual Star Awards 2022 on 7th July, held at Hartsfield Manor near Reigate.
Every year, these awards bring together staff and people we support, to celebrate their amazing achievements.
For the awards this year, over 200 nominations were received for 27 winners across 16 categories. All winners were invited to attend in person, with the event streamed to enable anyone to watch online if they were unable to attend.
The whole evening was thoroughly enjoyed by all who attended. With lots of cheering and celebration in the room, it certainly felt electric, and it was amazing to have so many people back in a room together again!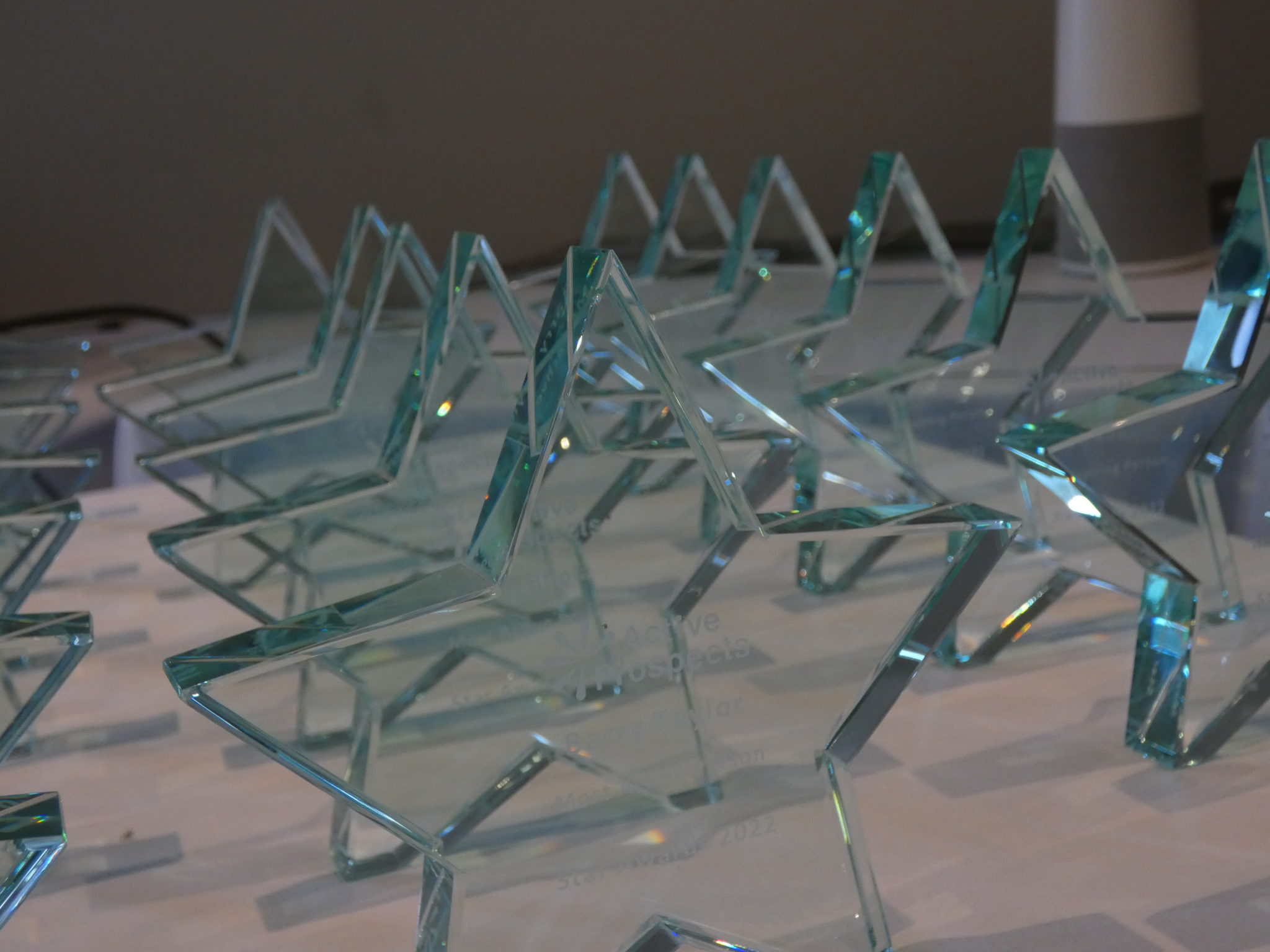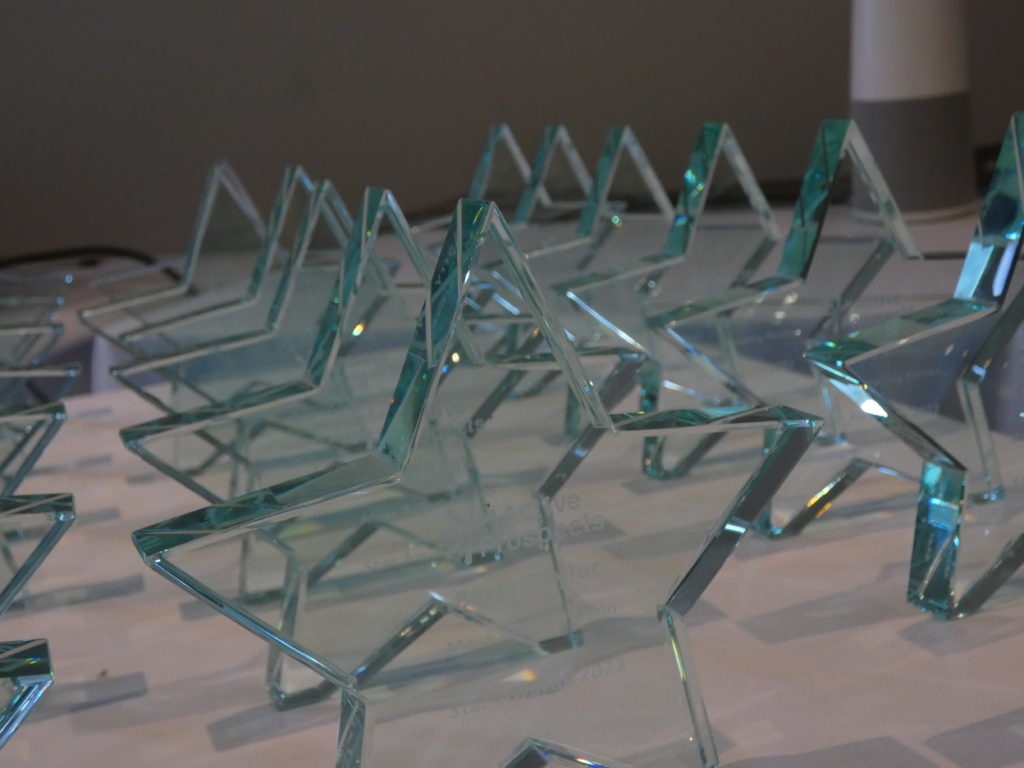 Huge congratulations to all those who were nominated and our winners:
Best New Service or Initiative:
Lou Launchbury (for Seokia)
Copthorne Road
Best New Staff Member / Volunteer
Leanne Stammers
Martin Kwaira
Most Active People
Brittany Woodroffe
Peter Perconi
Barry Taylor
Sunil Bhola
Most Aspiring People
Anthony D'Aloia
Sarah Parkes
Simon Robson
Most Enabling People
Kieran Kitchin
Robert Stronge
Most Aspiring Staff Member
Tammy Norris
Shelia Bisarra
Colin Jarrett
Most Aspiring Staff Team
Most Aspiring Volunteer
Most Caring Staff Member
Cesar Patiten
George Sarfo-Duah
Keeley Stone
Most Enabling Staff Team
Most Transformative Team
Most Valuing Assistant Manager
Most Valuing Manager
Equity Diversity & Inclusion
Wellbeing
Special Award (for long-serving staff who are retiring)
Active Living Award