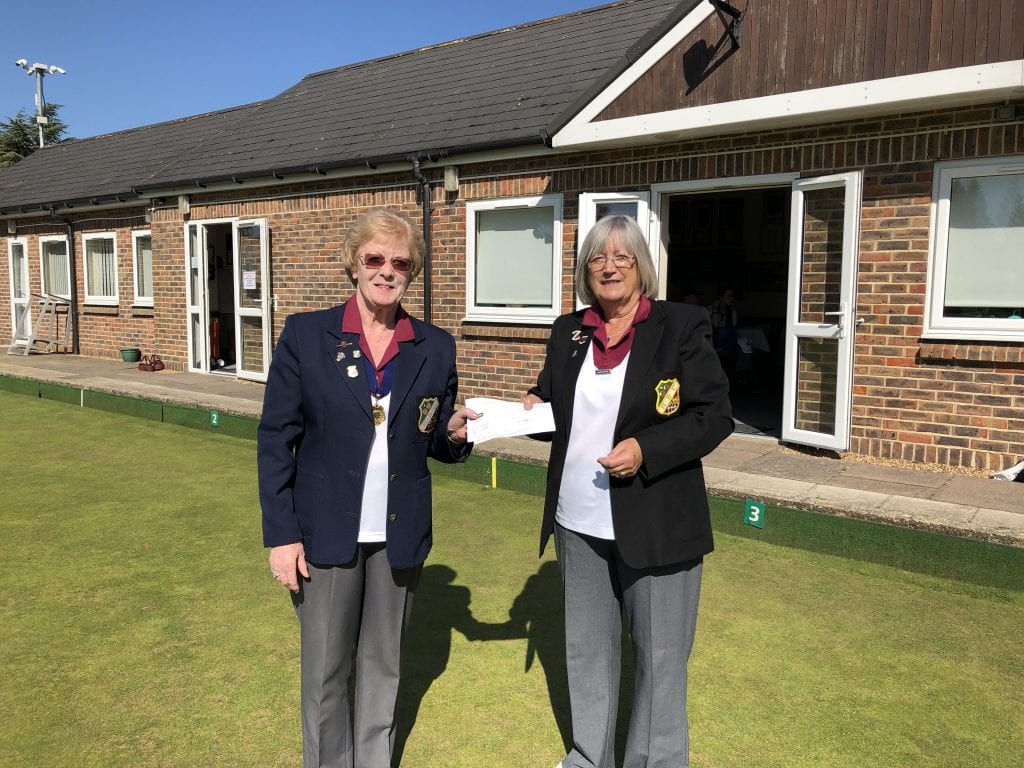 Active Prospects was delighted to announce earlier in the year that Horley Bowls Club had chosen to support us as their Charity of the Year. Through various fundraising activities, the Club raised over £700, with some money boxes still to be collected.
Elaine Fawcett, Club PR & Media Manager, said "As a team, we realised that quite a few of us have children or grandchildren who are autistic and so we wanted to support a charity who works with people on the spectrum. Active Prospects was local and meant a lot to us."
The club arranged and encouraged many different ideas or themes to raise funds, including a pre-wedding stag bowl and whip around, collections at the Pro-Am or fixtures and their prestigious President's Day which involves a donation – Nan Bennet kindly chose Active Prospects and donated £250. The most successful event was held on the 3rd September as 60 ladies from East Surrey & West Surrey Ladies leagues played in their annual challenge match. The ladies all provided prizes for a raffle which was held after a super lunch provided by the ladies of Horley Bowling Club.
Joel Hartfield, Business Development Director at Active Prospects, said "We are so grateful to the fantastic people at Horley Bowls Club for their fundraising efforts. The funds will help us to make a positive difference to the lives of people with learning disabilities and autism in the local area."