South Coast Challenge
Staff and the people we support will walk 100km over four days, raising money for services that help people with learning disabilities and mental health needs.
Please support Active Prospects by sponsoring the team by visiting – https://bit.ly/3PBn48z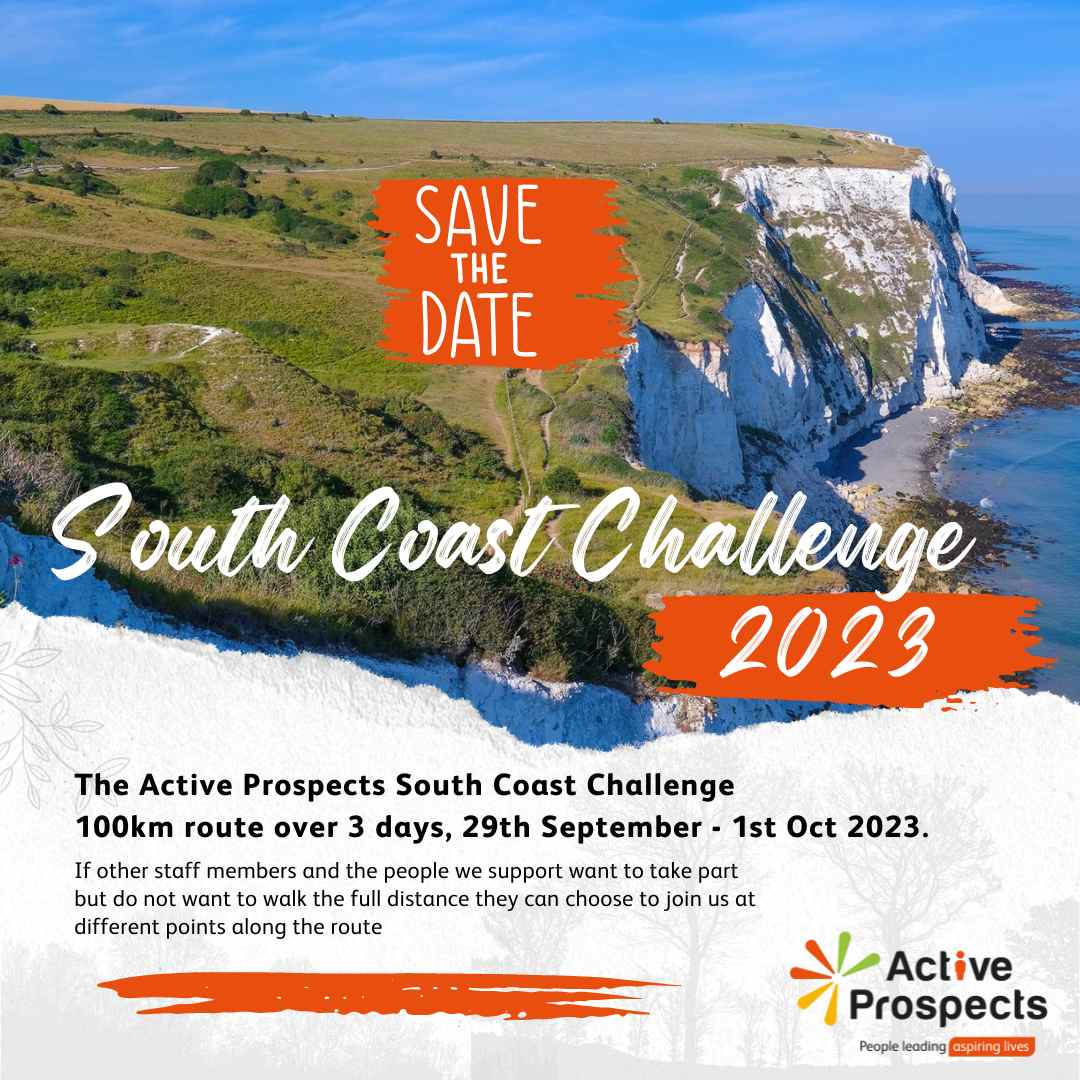 Skydive
Feb – Nov 2023
Various Locations
Ever thought about jumping out of a plane? Why not take part in a skydive for Active Prospects or purchase a skydive as a gift? We ask participants to raise £375 which includes the cost of your jump.
Register today and become part of Team Active Prospects!
Deposit fee: £50
Fundraising target: £375